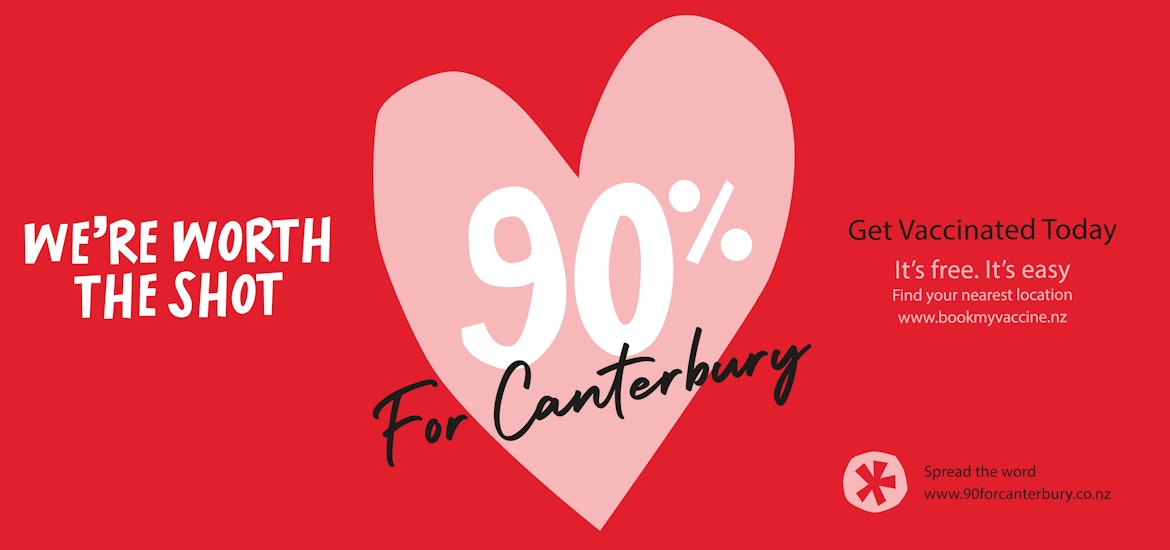 90% For Canterbury is an additional Covid-19 vaccine initiative by Cantabrians for Cantabrians to help boost and support Canterbury's vaccine roll out.
Our goal was to make sure 90 per cent of Cantabrians had at least one vaccination by Labour Weekend because a high vaccination rate is the only way we can protect our region, our way of life and vulnerable people from Covid and its variants.
Canterbury has now achieved that milestone - well done to everyone who has rolled up their sleeves to help keep us safe! We're now turning our attention to getting Canterbury to the 90 per cent doubled vaccinated milestone needed for us to return to the freedoms we all want – in time for summer!
Please keep encouraging all your friends, whanau and staff to get vaccinated and keep displaying and sharing content. If you're not vaccinated, please do it today. There's no need to book, just click below to find the site nearest you and get it done.
Kia Kaha Canterbury
Percentage Vaccinated
Right now 90% of Cantabrians have had at least one vaccine. Congratulations on this milestone Canterbury!
Mobile Vaccine Teams
Connect with a pop up or drive in vaccine team near you. We'll list where each mobile vaccine team will be here.
Drive thru vaccination centre 4-31 October. Christchurch Arena, Addington (entrance of Wrights Road) Open Monday – Friday from 1.30pm - 7.30pm and Saturday – Sunday from 11.00am – 5.00pm.
NO NEED TO BOOK. JUST DRIVE IN.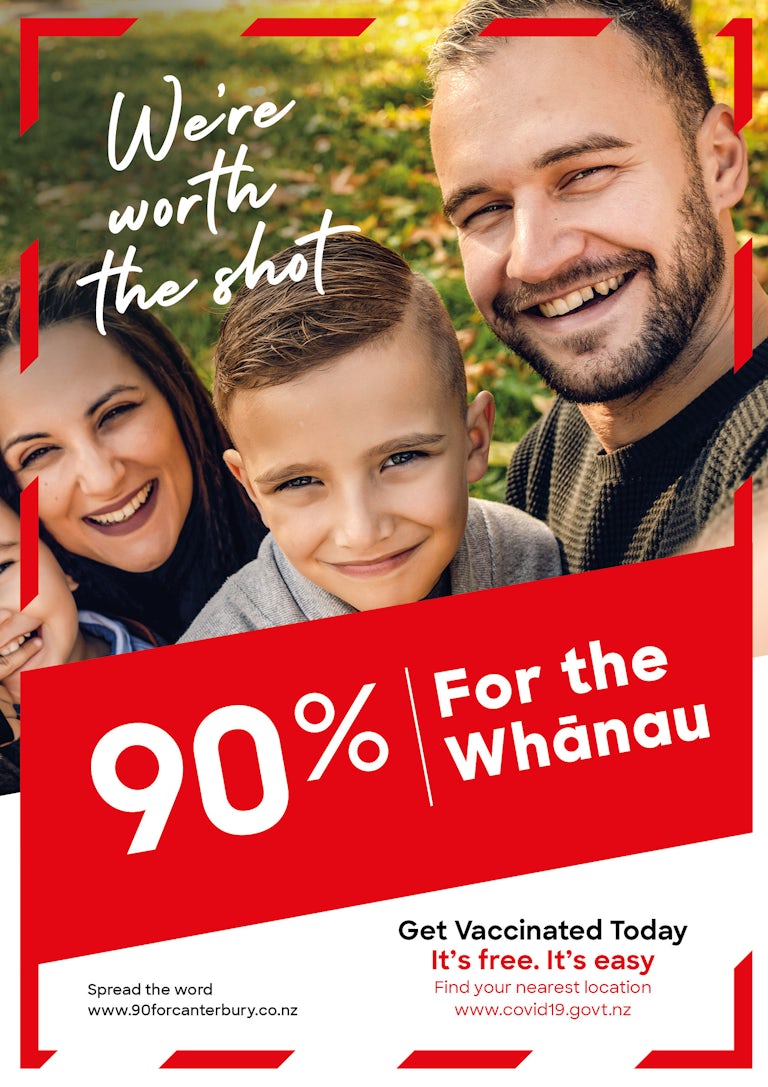 Customise, download and share content in your workplace, business, school, club, church and across social media, including 100% vaccinated designs.