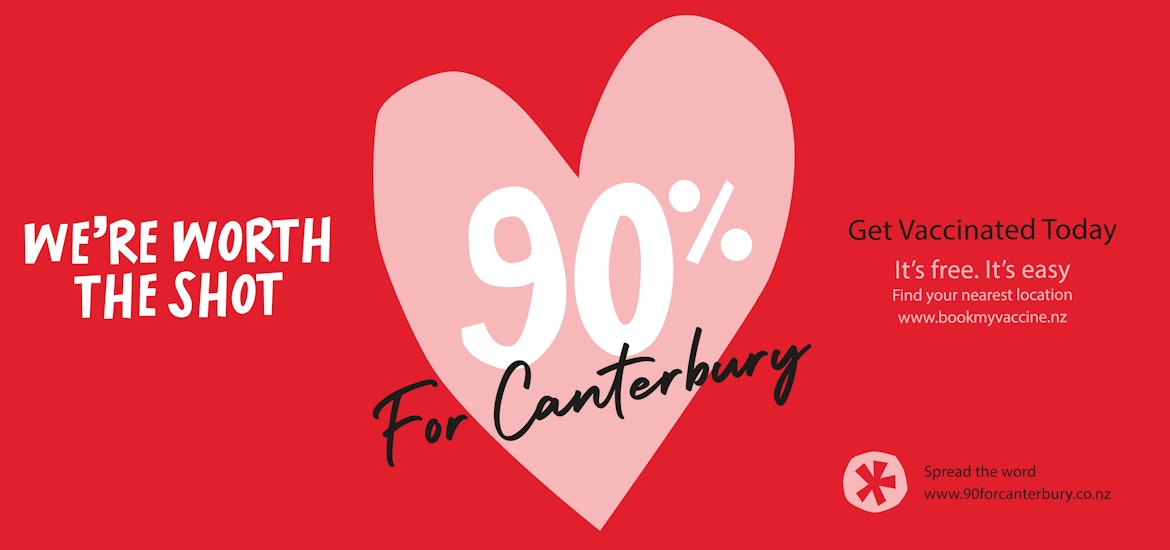 90% For Canterbury is an additional Covid-19 vaccine initiative by Cantabrians for Cantabrians to help boost and support Canterbury's vaccine roll out.
Our goal is to make sure 90% of Cantabrians have at least one vaccination by Labour Weekend (24 October).
A high vaccination rate is the only way we will protect our region, our way of life and vulnerable people from Covid and its variants.
If you want a guaranteed vaccine time slot you can book now, otherwise find the site nearest you and just walk in (no booking needed) to get your vaccine today.
Kia Kaha Canterbury
Percentage Vaccinated
Right now 86% of Cantabrians have had at least one vaccine.
Mobile Vaccine Teams
Connect with a pop up or drive in vaccine team near you. We'll list where each mobile vaccine team will be here.
Drive thru vaccination centre 4-31 October. Christchurch Arena, Addington (entrance of Wrights Road) Open Monday – Friday from 1.30pm - 7.30pm and Saturday – Sunday from 11.00am – 5.00pm.
NO NEED TO BOOK. JUST DRIVE IN.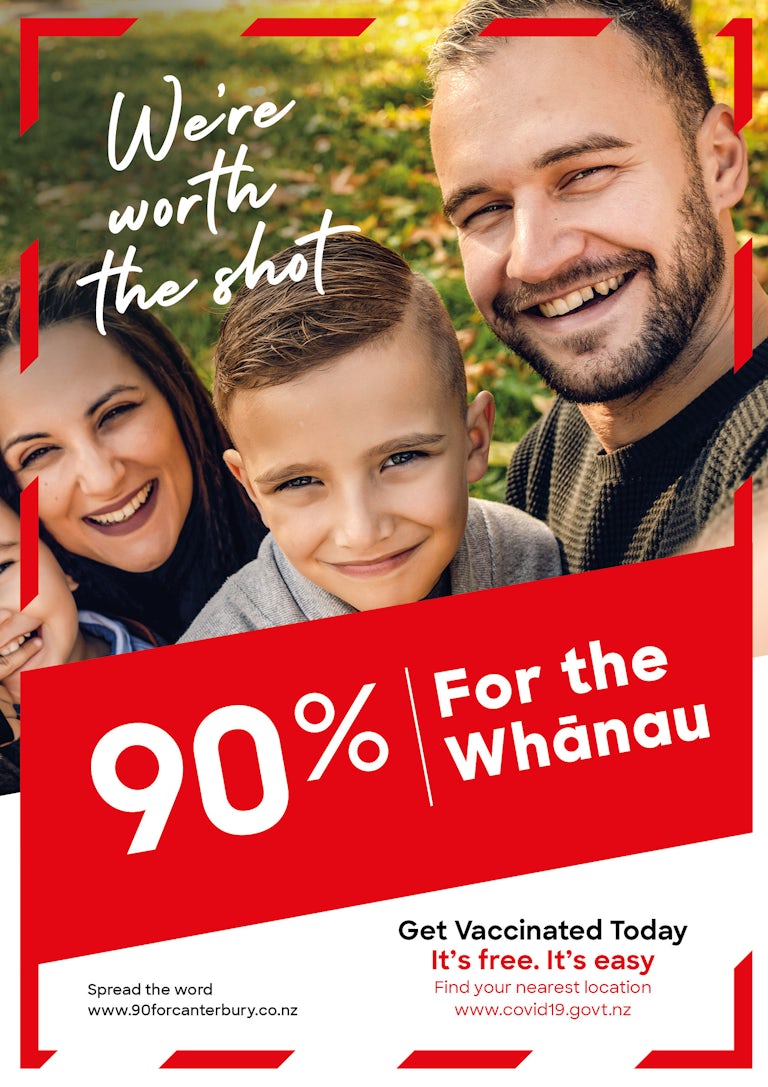 Customise, download and share content in your workplace, business, school, club, church and across social media.